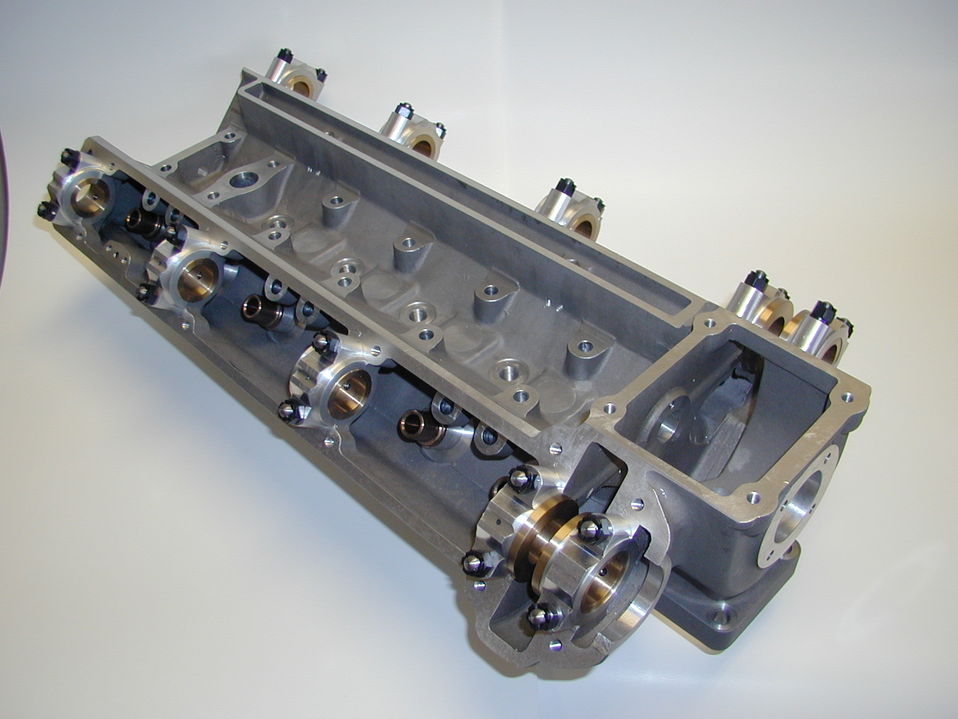 Alfa Romeo 6C 1750 Aluminium Cylinder Head
1st - 4th series & 5th - 6th series available in stock.
Manufactured in high quality Aluminium.
Machined and fitted with valve seats and valve guides.
Also supplied with 34mm valves and studs, washers and nuts from the cylinder head face upwards.
All our cylinder head are supplied with an extra 1mm on the head face.
Please note that the cylinder head shown in the picture is fitted with cam shaft bearings, these can be suppied at extra cost and are not part of a new cylinder head.