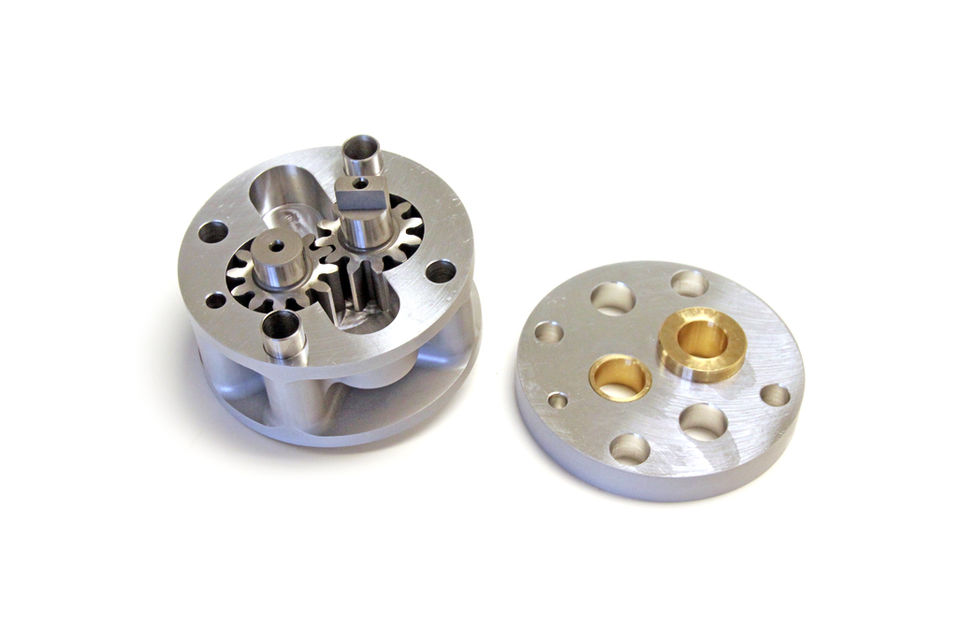 Alfa Romeo 6C 1750 Uprated Oil Pump
Direct replacement for original part.
• All units are fully tested and assembled ready to be fitted.
• Aero grade billet aluminium body with GZ14 phosphor bronze bushes (3x longer service life than normal/ original phosphor bronze. Under half the friction of original part.)
• 25% higher capacity than standard Alfa pump.
• Hardened steel, long lasting gears.
• Fully CAD designed and CNC manufactured to the highest standards.