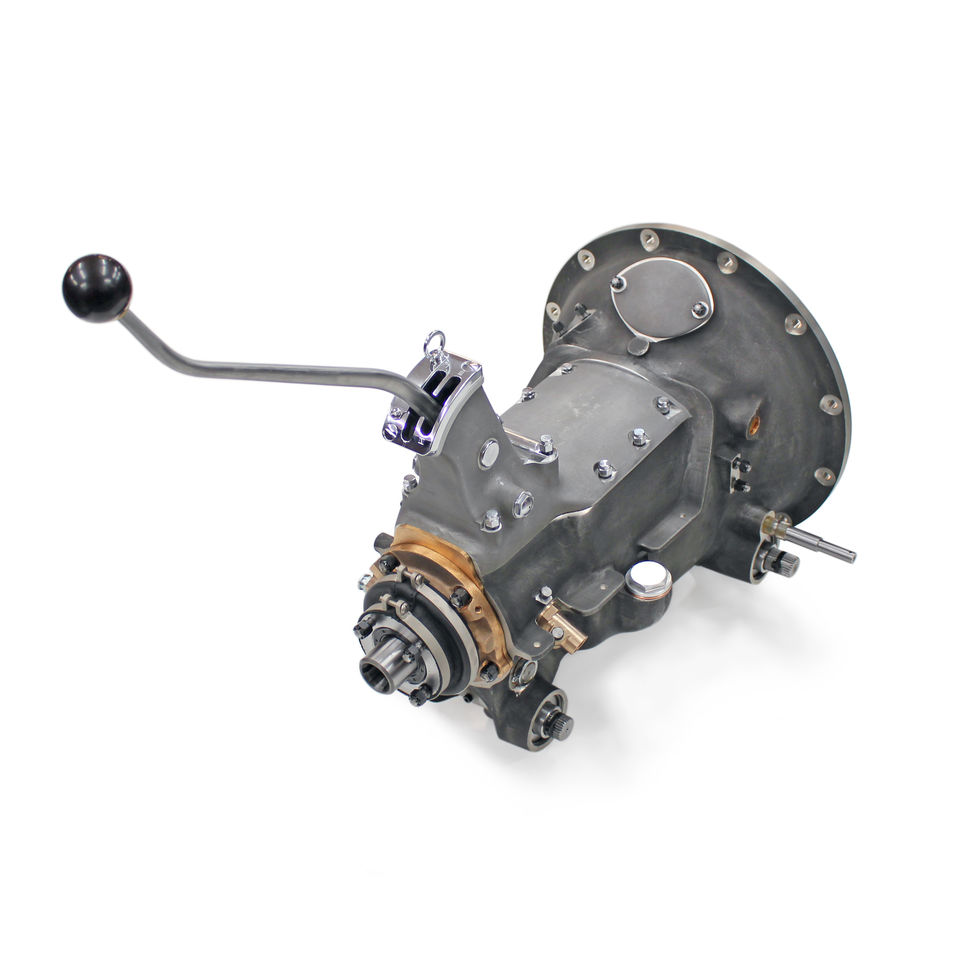 Alfa Romeo 8C 2300 Complete Gearbox
All gearboxes can be supplied with either with a standard or JSW dog box gear cluster. They come with gear lever gate, gear lever and gear knob, as well as brake and clutch shafts. Modifications required for a modern clutch system will also be incorporated and the spherical joint is also supplied.
The gearbox will exclude all furniture including the handbrake and handbrake ratchet mechanism. Also not supplied is the speedo drive and front to rear brake rod and compensator arm (Alfa part numbers 18423 & 18424).
Any extra parts required can be supplied at additional cost.