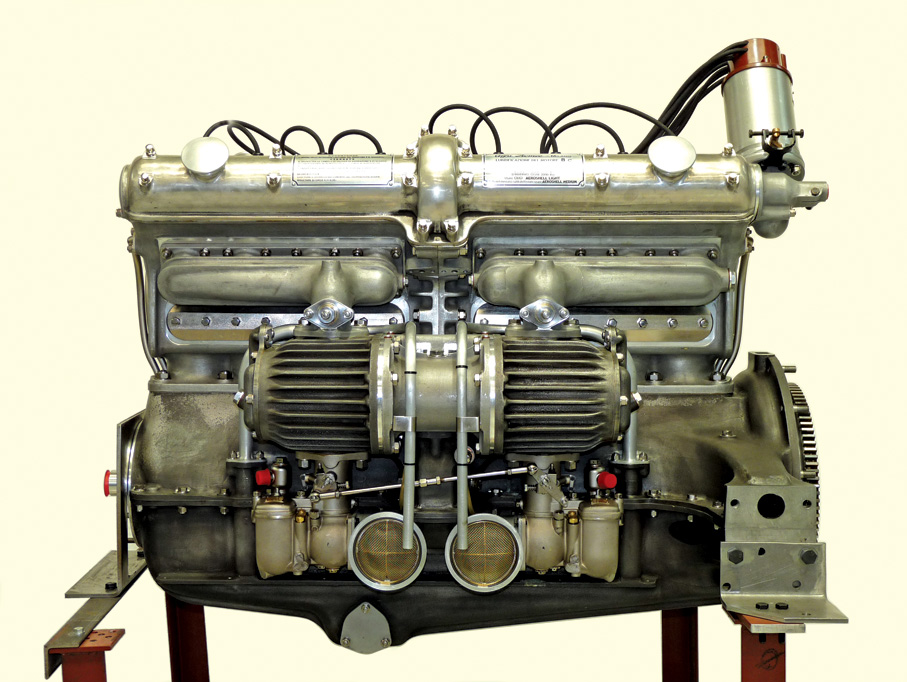 Alfa Romeo 8C 2900/P3 Engine
The following models are available
8C 2900A without damper engine

P3 with Bosch type magneto

8C 2900B with damper in either 68mm or 71mm bore
Included with a new engine are a new water pump, oil pump, scavenge pump and carburetors, superchargers and magneto. No starter motor or dynamo is included in the price but can be purchased as an extra. The dynamo has all the appearance of the original Bosch unit but internally is a 45amp alternator. The starter motors are permanent magnet modern high torque units but still with the appearance of the original Bosch BJH 1.2 R3.
All engines are supplied with a modern style flywheel and clutch (this gives improved drivability), some modification is required to the clutch mechanism in the gearbox. The 2900 original style flywheel and clutch can be supplied at an additional cost. The P3 has a different flywheel /clutch configuration
The engine will be run in and proven on the dynamometer prior to release.
Delivery is usually 6-9 months from receipt of deposit. This can change dependent on workloads at time of placing order.